Neighborhood Transformation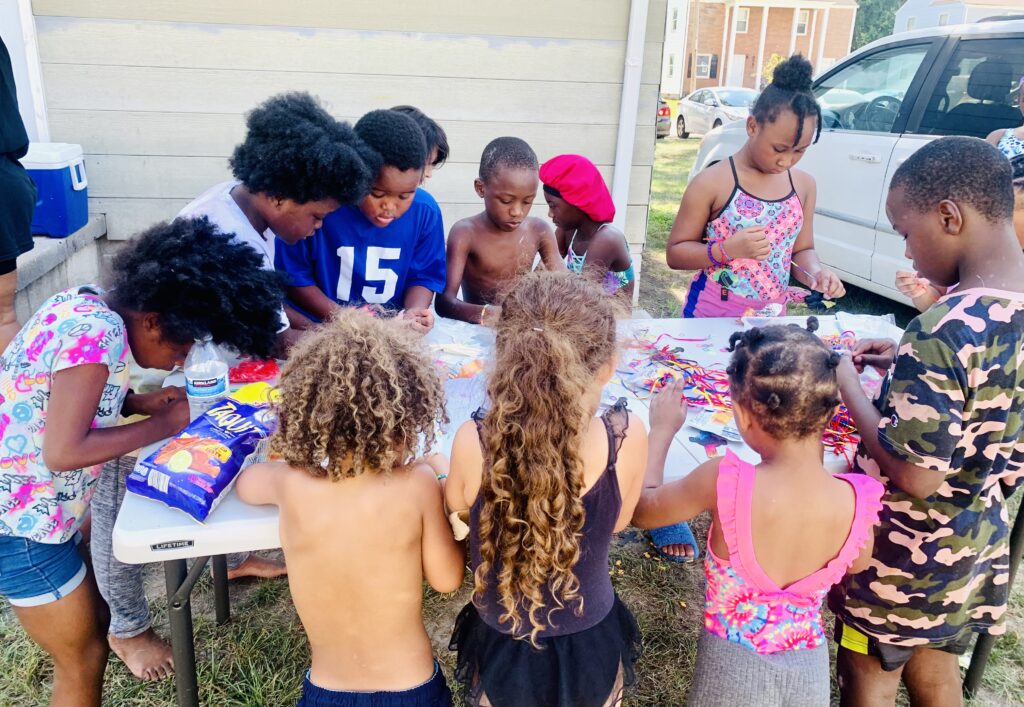 A Trauma Informed and Holistic Modality for Grassroots Neighborhood Renewal
We believe EVERY neighborhood is filled with limitless potential.
We believe EVERY neighborhood holds the hidden jewels of LEADERS and ENTREPRENEURS that are the CHANGE AGENTS to their OWN community TRANSFORMATION.
We believe that even the MOST neglected and disenfranchised communities can TRULY THRIVE
Our Model is Designed to Dismantle
Systemic Racism
Generaltional Poverty
Systems of Oppression
Our Three-Pronged Approach
---
Family Strengthening & Restoration
Communities are made up of families. Families are made up of individuals. To see a community truly thrive we must be willing to INVEST EXTENSIVELY in the stability, strengthening, and success of EVERY family unit. We support the family unit through our Empower! Coaching program as the CORNERSTONE to neighborhood reformation.
Grassroots Neighborhood Development
We build community leaders to SPEARHEAD community CHANGE. Communities are truly transformed through a unified vision, culture, and the development of AUTHENTIC and GENUINE relationships amongst residents. We build neighborhood trust and CONNECT residents with one another through neighborhood gatherings, youth programming, community engagement events (Family Fun Days), and unified advocacy efforts.
Community Mobilizing & Advocacy
We acknowledge that SYSTEMS OF OPPRESSION continue to pervade our society, CRIPPLING many communities of color from advancing beyond established barriers. We believe that our community has VOICE and our community has POWER. We work to MOBILIZE communities towards a UNIFIED voice, ADVOCACY efforts, and CIVIC action

We are currently working in the Blue Valley Townhomes Community located off of 23rd and Van Brunt in east-side KC.